You're receiving this because you subscribed here OR here​
​
This email may contain affiliate links. I receive a small commission for recommending products I use & love at no extra cost to you.
​[Read the browser version right here]​
​
​
Issue # 31: March 31st, 2023 to April 7th, 2023
Hey Reader
Welcome to Issue # 31 of AWS Graviton Weekly, which will be focused on sharing everything that happened in the past week related to AWS Silicon: from March, 31st, 2023 to April 7th, 2023.
Before sharing the recommended resources of the week, I just wanted to let you know that I just moved my Mastodon account to the AWS Community on Mastodon.
You can find here on: https://awscommunity.social/@marcosluis2186​
Enjoy the content of this week.
​
The recommended resources for this week?
​
---
Brought to you by Deel​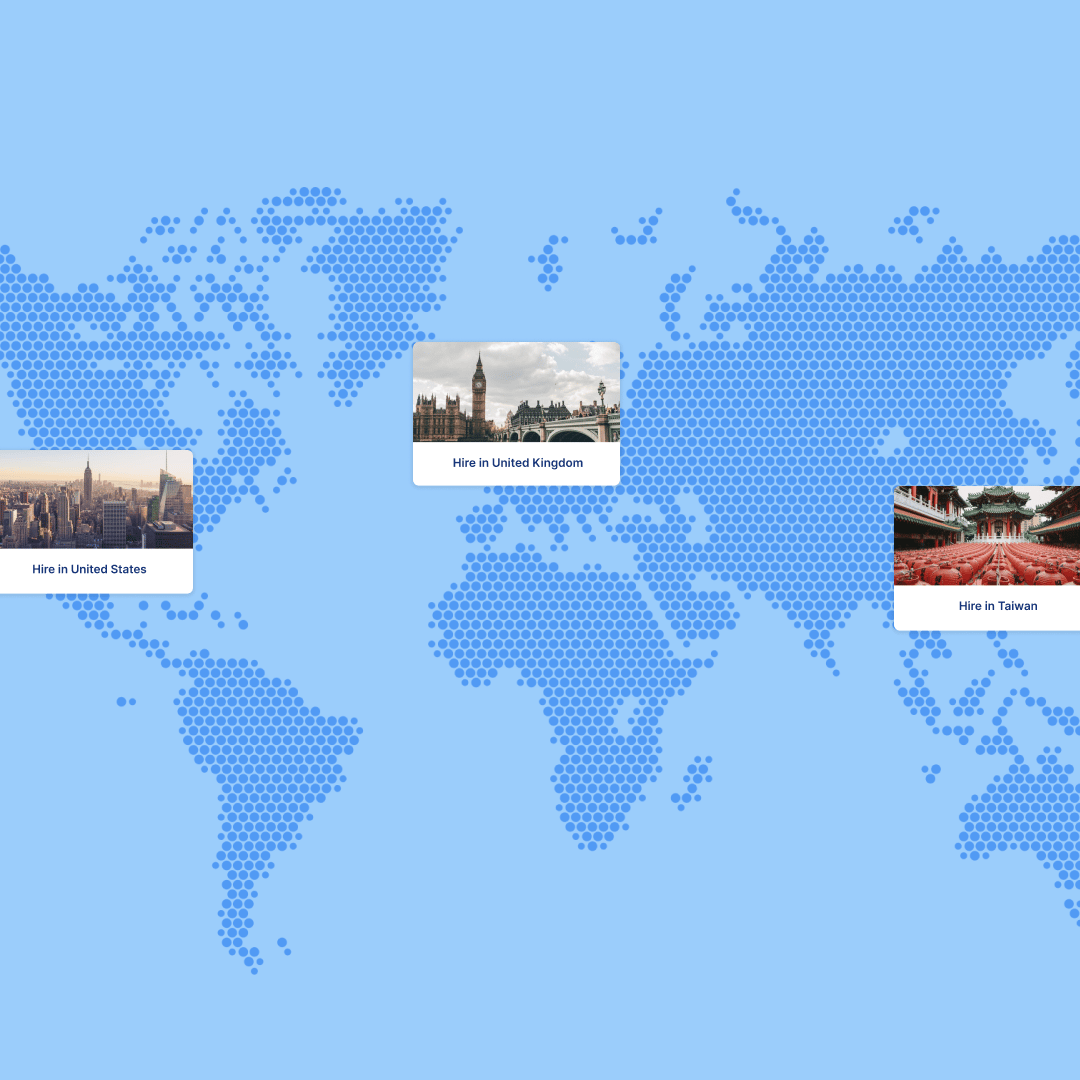 Numbers don't lie.
💰 $5.5 Billion in processed payments for customers
🤝 150K workers worldwide hired through Deel
📈 15,000 businesses have saved time, money, and resources with Deel
🌎 150 countries where Deel is available
​
​
---
NEWS
​AWS launches global generative AI accelerator for startups​
Building on the exciting new developments around generative AI, we are happy to launch the AWS Generative AI Accelerator, a 10-week program designed to take the most promising generative AI startups around the globe to the next level.
Learn more:
​https://aws.amazon.com/blogs/startups/aws-launches-global-generative-ai-accelerator-for-startups/​
​https://aws-startup-lofts.com/amer/program/accelerators/generative-ai​
​
---
​AWS Controllers for Kubernetes (ACK) for Amazon MemoryDB is now generally available​
The
AWS Controllers for Kubernetes (ACK)
service controller for Amazon MemoryDB for Redis is now generally available. Customers can provision and manage MemoryDB resources using the ACK service controller.
Learn more:
​https://aws.amazon.com/about-aws/whats-new/2023/04/aws-controllers-kubernetes-amazon-memorydb/​
​
---
​The sixth generation of Amazon EC2 instances powered by AMD processors now support faster Amazon EBS-optimized instance performance​
Today, we are announcing an improvement for Amazon Elastic Block Store (EBS) performance on Amazon EC2 compute-optimized C6a and general purpose M6a instance types, with similar improvement on R6a in the coming weeks.
EC2 C6a and M6a instances are powered by 3rd generation AMD EPYC processors and are built on the AWS Nitro System, a combination of dedicated hardware and lightweight hypervisor.
With the latest enhancements to the Nitro system, we have increased the maximum EBS-optimized IOPS by 60% on the 32xlarge instance size and 50% on all other instance sizes for the C6a and M6a instance types.
The largest 48xlarge and metal sizes now have a maximum IOPS of 240,000, up from prior 160,000. Additionally, we have increased the maximum EBS-optimized bandwidth by 50% for instance sizes up to 32xlarge. With these improvements, the large to 4xlarge instance sizes can now achieve burst performance of 10Gbps and 40,000 IOPS.
Learn more:
​https://aws.amazon.com/about-aws/whats-new/2023/04/sixth-generation-amazon-ec2-instances-ebs-optimized-instance-performance/​
​https://docs.aws.amazon.com/AWSEC2/latest/UserGuide/ebs-optimized.html​
---
​Amazon SageMaker is now available in Asia Pacific (Hyderabad) Region​
Starting today, you can build, train, and deploy machine learning (ML) models in Asia Pacific (Hyderabad) Region.
Amazon SageMaker is a fully managed platform that provides every developer and data scientist with the ability to build, train, and deploy machine learning (ML) models quickly. SageMaker removes the heavy lifting from each step of the machine learning process to make it easier to develop high quality models.
Learn more:
​https://aws.amazon.com/about-aws/whats-new/2023/04/amazon-sagemaker-asia-pacific-hyderabad-region/​
​
---
​AWS Glue now available in AWS Europe (Spain) and AWS Europe (Zurich)​
We are happy to announce that AWS Glue, a serverless data integration service, is now available in the AWS Europe (Spain) and AWS Europe (Zurich) Regions.
Learn more:
​https://aws.amazon.com/about-aws/whats-new/2023/04/aws-glue-available-europe-spain-zurich/​
​
---
​Announcing Utilization Notifications for EC2 On-Demand Capacity Reservations
Capacity Reservations let you reserve EC2 capacity for any duration.
Once you create a Capacity Reservation, the EC2 capacity is held for you regardless of whether you run the instances or not. These notifications help you track utilization and ensure you are using your desired number of instances, across all your capacity reservations.
Learn more:
​https://aws.amazon.com/about-aws/whats-new/2023/04/utilization-notifications-ec2-on-demand-capacity-reservations/​
​https://docs.aws.amazon.com/AWSEC2/latest/UserGuide/monitor-cr-utilization.html​
​
---
ARTICLES AND TUTORIALS
​ElasticSearch/​OpenSearch to Graviton, by the CloudFix team
I was looking for a great resource about this recently, and the CloudFix team wrote this amazing guide here.
Highly recommended not only from a performance perspective, but from a cost-effective perspective as well.
Learn more:
​https://cloudfix.aurea.com/blog/elasticsearch-opensearch-to-graviton/​
​
---
​Optimizing cost with AWS Graviton based services, by the AWS team
A very detailed workshop from the AWS team itself about how to use Graviton-based services in a real-world environment. Highly recommended as well
Learn more:
​https://catalog.workshops.aws/graviton/en-US​
​
---
​Do Graviton instances lower costs for Spark on EMR on AWS? by Jeff Chou (co-founder and CEO of Sync Computing)
We perform a cost and runtime evaluation of Graviton instances for Apache Spark on EMR AWS using the TPC-DS 1TB benchmark.
The results are very interesting to read.
Learn more:
​https://synccomputing.com/do-graviton-instances-lower-costs-for-spark-on-emr-on-aws/​
​
---
​Databricks And Graviton, by Matt Weingarten (Sr. Data Engineer at Disney Streaming Services)
Matt shares some great tips to move Databricks services to Graviton based instances. Highly recommended if you are using Databricks (like me)
Learn more:
​https://medium.com/@matt_weingarten/databricks-and-graviton-af1b9b6d5eb5​
​
---
​Running LoxiLB on AWS Graviton2-based EC2 instance​
For those who don't know what is LoxiLB, it is an open source hyper-scale software load-balancer for cloud-native workloads; and it uses eBPF as its core-engine and is based on Golang.
In this article, you can read how the team installed the platform using a Graviton instance
Learn more:
​https://www.loxilb.io/post/running-loxilb-on-aws-graviton2-based-ec2-instance​
​
---
​Update – SAP HANA Cloud to Support ARM-based AWS Graviton Processors | Driving Price-Performance Improvements and Sustainability via Energy Efficiency, by Stefan Bäuerle (Senior Vice President, Head of Database, SAP HANA Database & Analytics at SAP)
After several months of close collaboration and teamwork between the SAP and AWS teams, we have successfully achieved several milestones to support SAP HANA Cloud on ARM-based AWS Graviton processors. This is an ambitious joint effort between the SAP HANA Cloud and AWS engineering teams, including AWS's consulting unit, AWS Professional Services. As we shared in our blog post last year, SAP and AWS have a longstanding partnership with thousands of joint customers.
This effort to enable SAP HANA Cloud on AWS Graviton is a cooperative strategic investment and supports our customer's goal to become an intelligent, sustainable, enterprise.
Learn more:
​https://blogs.sap.com/2023/03/31/sap-hana-cloud-to-support-arm-based-aws-graviton-processors-driving-price-performance-improvements-and-sustainability-via-energy-efficiency/​
​https://blogs.sap.com/2022/09/30/sap-hana-cloud-to-support-arm-based-aws-graviton-processors/​
​
---
​Software-defined edge architecture for connected vehicles, by James Simon (Technical Strategy Lead for Connected Vehicle Platforms in AWS Automotive IBU)
James shared a very interesting perspective here about a very detailed oriented software architecture for connected cars.
This technology stack abstracts the specific hardware used, presenting a common run environment that you can deploy to devices that are based on
ARM processors with ARM Sytem Ready firmware
, including
Amazon EC2 Graviton
instances.
Learn more:
​https://aws.amazon.com/blogs/architecture/software-defined-edge-architecture-for-connected-vehicles/​
​https://www.arm.com/architecture/system-architectures/systemready-certification-program​
​
---
SLIDES, VIDEOS, and AUDIO
​[VIDEO] Effortless migration - Is your app already Graviton-ready? by Michael Fisher (Principal Specialist Solutions Architect for EC2 Graviton at AWS) and Vishal Manan (Senior Specialist Solutions Architect for EC2 Graviton at AWS)
You may be able to migrate to AWS Graviton and begin immediately taking advantage of the lower costs, higher performance, and greater sustainability today. In this webinar we'll help you identify the applications you can easily migrate to Graviton without any significant code or configuration changes and save up to 40% on your EC2 costs.
Learn more:
​https://aws.amazon.com/ec2/graviton/fast-start/​
​https://pages.awscloud.com/Effortless-migration-Is-your-app-already-Graviton-ready_2023_OTT-OD-0401-NGI_OD​
​
---
​[VIDEO] Enhanced threat detection for Amazon EKS with Amazon GuardDuty, with Amit Megiddo (Principal Technical Product Manager for Amazon GuardDuty) and Muhammad Wasiq (Principal Security Engineer at AWS)
Amazon GuardDuty is an intelligent threat detection service that protects tens of thousands of AWS customers. GuardDuty continuously monitors AWS logs and networking activity to identify malicious or unauthorized behavior using machine learning, anomaly detection, and threat intelligence, and now features a new fully managed security agent that monitors Amazon EKS workloads for operating system-level behavior, such as file access, process execution, and network connections.
Now you can combine runtime threat detection for containers running on EKS with GuardDuty's existing coverage for EKS clusters, and the broader AWS environment.
​
​
---
JOBS
If you are looking for amazing people to be part of your company, inside our Talent Collective, you will find a lot of great people. Check it out here​
---
EVENTS
---
​[Richmond Cloud Wranglers Meetup] Maximizing Efficiency and Cost-Effectiveness with AWS Graviton​
Wednesday, April 12, 2023 at 5:30 PM to Wednesday, April 12, 2023 at 7:00 PM EDT
In this presentation, Lane Jennison, Distinguished Cloud / DevOps Engineer at Ippon Technologies USA, will demystify ARM computing in the cloud and focus on the opportunities available with AWS Graviton!
The session will provide executive-level and engineering-level explanations on how ARM has evolved to a server-class architecture, how the cost benefits are tangible, the performance parity graviton provides, and the practical paths your organization can refactor workloads to take advantage of this next era of cloud computing.
This talk is ideal for cloud architects, developers, and IT professionals who want to learn more about AWS Graviton and how it can help them optimize their cloud workloads.
​
---
​AWS at KubeCon + CloudNativeCon Europe 2023​
RAI Amsterdam, Europaplein 24 1078 GZ Amsterdam Nederland
April 18th - April 21st, 2023, 9am - 6pm CEST
​
Future proof your Kubernetes cluster for cost optimization
Cost optimization is a common priority. In this session, learn about the many factors that can increase costs in your Kubernetes usage beyond compute, such as compute efficiencies at the node and pod level, scaling parameters, networking cost, multi-architecture image creation, security posture, and more. Discover how to change your application components and migrate from x86-based instances to AWS Graviton to achieve cost efficiency at higher performance. Also, learn how to use open-source tools and AWS services to optimize these costs and make your Kubernetes cluster more resilient to economic instability.
Speakers:
​
​
Tweet of the week
​Dion Hinchcliffe (Vice President and Principal Analyst at
​Constellation Research)
​